Skip to Content
High-Quality Gutter Systems in San Jose, CA
Westshore Roofing has provided high-quality gutter systems services to homeowners throughout San Jose and the surrounding areas, including Sunnyvale, Palo Alto, Campbell, Mountain View, Cupertino, Los Gatos, Saratoga, Gilroy, Morgan Hill, and Santa Clara. Our gutter systems services include gutter cleaning service, gutter repair, and gutter installation. When it comes to gutters, we're your go-to company. For more than 25 years, we've expertly served our local community, and we can confidently deliver superior gutter systems services to any home, no matter how big or small the job might be. Westshore Roofing is more than just a roofing company. In addition to roof repairs and replacements, we offer high-quality, professional gutters and installation services. We are also one of the few companies in the area that can custom make seamless gutters on location.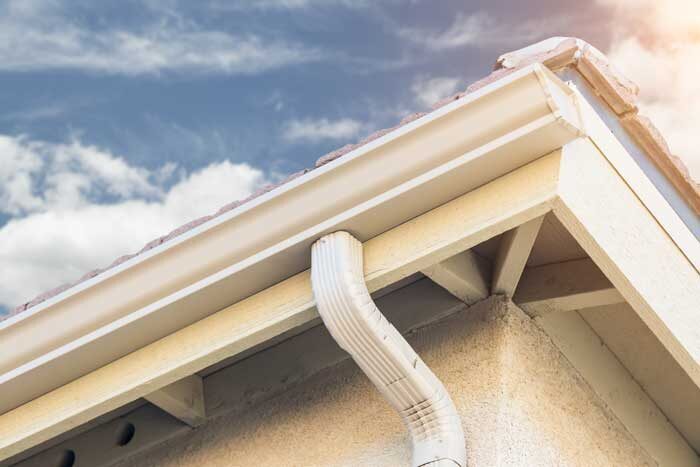 How To Tell It's Time For Gutter Repair Services
It's essential to pinpoint the telltale signs that gutter repair services are needed. Otherwise, a problem left to fester may produce costly consequences. Some telltale signs that you need gutter repair services include, but are not limited to, the following:
Cracks, holes, or rusted spots
Broken or damaged fasteners
Nails and screws on the ground
Gutters pulled away from the roof
Separated gutters
Eroded landscaping
Peeling exterior paint
Improperly-pitched or sagging gutters
Dirt channels and pooling water
Flooded basement
Our Superior Gutter Installation Services
Westshore Roofing offers gutters in a variety of styles, sizes, materials, and colors. Included in our options of gutters is the very popular extruded or seamless gutter. We offer rain gutters manufactured in aluminum, steel, and copper. The most popular rain gutter material is aluminum. Aluminum is preferred because it's corrosion-resistant, lightweight, and relatively inexpensive. Aluminum gutters also come in a wide range of colors. In most cases, we can match the exterior color of your home. Our aluminum and steel gutters are finished with a Dura Coat XT-10 coating for exceptional toughness that resists scratching, fading, salt, and pollution, yet are flexible enough to be embossed or roll-formed. Our gutters are fabricated at your home to custom fit your roof. A flat sheet of metal mounted on a spoiler is fed through a series of rollers inside our gutter machine. The machine forms the new perfectly formed gutters that are extruded out of the machine and ready to be installed.

Gutter Cleaning Services Made Easy
If you're looking for local gutter cleaning services made easy, Westshore Roofing can help. With top-of-the-line gutter cleaning tools, we can do any job quickly and efficiently, big, or small. You may need to clean your gutters to help rainwater drain properly. Otherwise, water damage can occur to the interior and exterior of your home and result in costly repairs. We recommend a maintenance program for our valued customers that provides premier gutter cleaning maintenance once a year.
Contact Westshore Roofing For Gutter Services Today
For gutter repair and installation, the professional team at Westshore Roofing has you covered. Check out our gutter FAQ page for answers to frequently-asked questions about gutter services. Contact us today for high-quality gutter systems services and a free consultation.