Skip to Content
Roofing Services in San Jose
Expert Roofing Services in the San Jose Area
Your roof has an important job to do: It preserves the structural integrity of one of your biggest investment by protecting it from the elements. There are several factors that come into play when it comes to the needs of your roof, such as its weight, fire resistance, insulation, walkability, and architectural style. Of course, a roof can only be as good as the contractor behind its construction. Whether you're in need of a whole new roof, an upgrade, or a repair, it's vital to select a roofing contractor that understands the needs of your home and takes them into account.
When you invest in the roofing services of Westshore Roofing, Inc., you'll get professional service backed by over 25 years of experience in the roofing industry. Our team of expert roof installers is dedicated to your satisfaction, bringing unparalleled expertise, professionalism, and craftsmanship to each and every job site.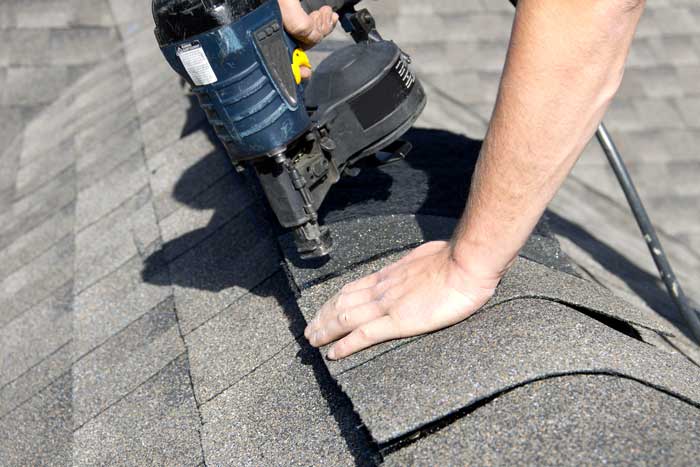 Our roofing services
Protect your home through the high-quality roofing services offered by Westshore Roofing, Inc. Our team makes it a point to use only the highest-rated brands and materials in the industry that, when combined with the experienced workmanship of our installation crew, ensure your roofing project will look great and stand the test of time.
Some of our services include:
Leak repair
Flashing fabrication and installation
Not sure where to start? Let our team guide you through the process and assist in helping you find the right roofing options for your project and budget. Westshore Roofing, Inc. offers free roofing estimates in which our expert staff will assess your needs and advise you on the best course of action and ultimately provide you with an accurate estimate.
San Jose's top roofing contractor
When it comes to your home, only the best roofing job will do. Westshore Roofing, Inc. has been providing quality roofing services to San Jose and the surrounding communities for over 25 years. We're honored to have been on the receiving end of a number of prestigious awards and certifications over the years, including Diamond Certification, the Angie's List Super Service Award, and many more. We pride ourselves on customer satisfaction; we're not satisfied with the job until you are, which is why we get it right the first time, every time. We understand that purchasing a new roof for your home is one of the biggest investments you'll make, and we're dedicated to making the process simple, educational, and affordable. Whether you need a few simple roof repairs or are in the market for an entire roof replacement, our team has the experience, know-how, and workmanship to provide you with the roof of your dreams. Give us a call today and find out why your neighbors continue to choose us time and time again.
Consider Our Roofing Options
Our expert roofing company will educate and assist in figuring out the proper balance of these elements to customize a roofing system that best fits your needs at an affordable cost. Westshore Roofing wants to make sure that you are satisfied with every aspect of the roofing system process.
If you're in the market for professional roofing services, including new roof estimates or roofing repairs, give us a call at 408-456-0200. We look forward to meeting with you to discuss the best options for your home or business. We offer roof replacement and roofing repair in San Jose and the Bay Area.
We know that problems with your roofing in San Jose are often urgent and must be handled immediately, and we strive to provide you with the fastest and most convenient service in the area.
WE'RE NOT JUST ROOFING CONTRACTORS. WE'RE ROOFING CRAFTSMEN.
Roofing Services  |  Gutter Systems  |  Roof Repair
Contact us today to learn more about the cost of your new roof or roof repair!
Call Today for a Free New Roof Estimate!