Skip to Content
Roof Repair Service in San Jose
San Jose's Trusted Roof Repair Service
Since 1992, Westshore Roofing, Inc. has been providing quality roofing installations, maintenance, and roofing repairs for residents in San Jose, CA, and throughout Santa Clara County. Our team of licensed and insured roofing technicians can diagnose and resolve any roofing issue. From tile repairs to gutter installations and green roof solutions, we offer comprehensive roofing services for very reasonable prices. Don't let your damaged roof lower the value of your home or increase the liability to your family!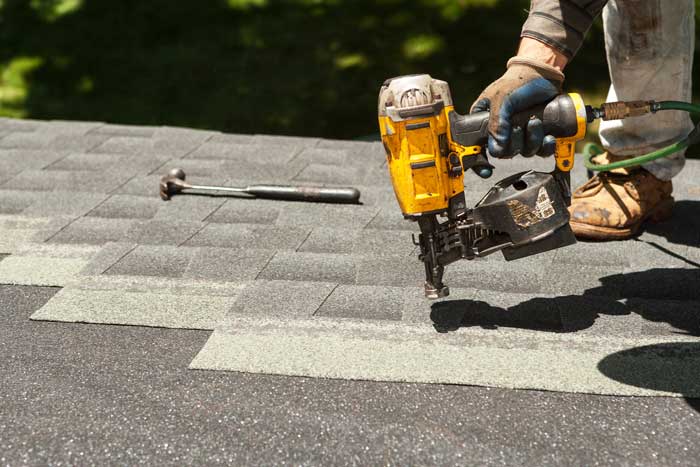 Our Roofing Services
Our roofing company offers the following roofing repair services throughout the San Jose and the Bay Area.
Repairs to all types of roofing systems
Roof coatings and preventive maintenance for flat roofs
Roof inspection reports for real estate transactions
Custom flashing fabrication and installation
Does Your Roof Need Repair?
While you may have invested in your home and your property over the years, have you thought much about your home's roof? Keeping a stable roof over your head is a vital part of maintaining your home's value. Over time, wind, storms, and weathering can cause damage and wear down that protective barrier. You'll know if your roof needs repair or replacement by looking out for these signs:
Leaks in the attic
Water stains in the ceiling
Blistering interior paint
Cracked or curled shingles
High energy bills
While these symptoms may not be immediately noticeable, if you see these issues arise, there's a good chance your roof needs professional attention. At Westshore Roofing, Inc., we specialize in diagnosing and resolving all roofing issues. We can expertly inspect your roof for problems, give you an accurate estimate to resolve any issues we find, and ensure you're more than satisfied with our work.
We recommend performing maintenance checks in the spring due to stable weather conditions. Don't let a small problem develop into major one incurring unnecessary costs. If you notice even the slightest potential problem, get in touch with us to schedule a roof inspection for an estimate.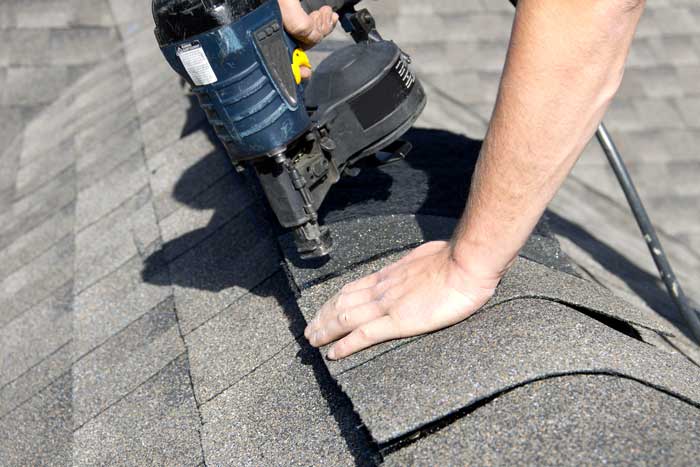 Our Roofing Repair Process
When you contact Westshore Roofing, we'll thoroughly inspect your roof for any damage to the tiles or shingles, as well as any structural faults that may allow moisture into your home. We'll then give you an accurate estimate of the cost of the repairs or replacement. Once approved, our team will get to work. We'll safely remove any damaged or rotted areas of your roof and replace them with either materials that are similar to what was used originally or improved tiles and compounds. We'll seal any hole and ensure your home regains its integrity against outside elements. We'll clean up the area and give you a full report. We stand behind all our work, and we're happy to answer your questions.
A Roofing Repair Company You Can Trust
Our 26 years of experience in the industry, our commitment to using quality roofing materials, and our commitment to ensuring you're more than satisfied with our work set Westshore Roofing apart from our competitors. Our team is fully licensed and insured for your peace of mind, and we're happy to offer affordable roofing options that will last a lifetime. Whether your home needs a roof repair, gutter installation, green roof solutions, or a total roof replacement, we'll strive to see the work is done right. Keep your home protected and looking its best when you rely on Westshore Roofing.
By taking a proactive approach to roofing repair, you can avoid major roof damage and save money. With our roofing services, you can ensure your roof last as long as possible before it has to be replaced. If you have questions about the cost of new roof replacement or roofing repair, contact Westshore Roofing in San Jose for a free onsite visit and estimate!
Call Today for a Free New Roof Estimate!