Skip to Content
Roof Replacement in San Jose
San Jose's Roof Replacement Experts
Over time, roofs can become damaged due to aging, weathering, storms, or rot. While repairing a heavily damaged roof may seem like an insurmountable task, the truth is roof replacements are often the most cost-effective and hassle-free solution. At Westshore Roofing, we can walk you through the process, provide you with an accurate estimate for our work, and ensure your roof is structurally sound.
We use only the finest materials in all our roofing repairs and installations, and we've built a reputation throughout Santa Clara County for quality work at a fair price. Our team is fully licensed and insured, and we're happy to answer all your questions. Contact us today to schedule a free roof installation consultation.
Accurate Roofing Estimates
At Westshore Roofing, Inc., you can rely on our roofing expertise to ensure your roof gets the service it needs for a very competitive price. We'll meet with you to better understand your roofing concerns. Our inspector will then conduct a thorough examination of your roof, looking for any rotted areas or tile damage that may be present. Once we've finished the inspection, we'll give you a thorough and accurate report with recommendations on what repairs may be needed, if any. We'll review your options with you, including what materials you may want to select for your new roof installation or repair, and we'll be happy to answer all your questions.
Our quality roofing materials include:
Composition shingles – Popular with homeowners, great against UV damage
Clay tiles – Durable and long lasting
Metal roofing – Ultimate protection against the elements
Synthetic slate – Beautiful and durable
Wood shakes – Weather-resistant and rustic looking
Concrete tile – Very durable and can mimic other styles and colors
Flat roof IB membrane – Exceptional solution for flat roofs, water- and fire-resistant
Synthetic shake – Durable and beautiful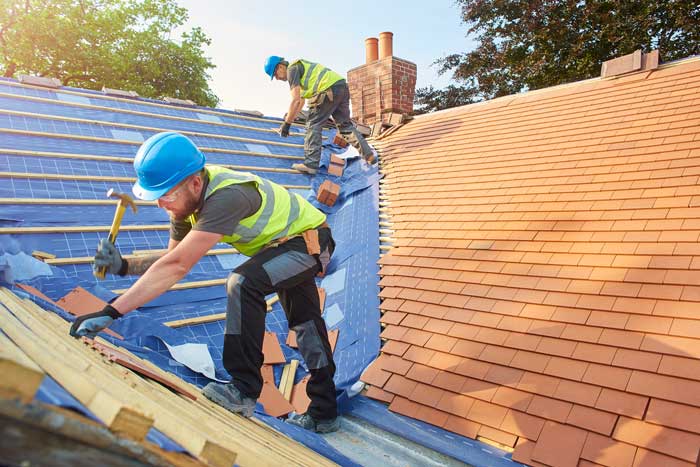 Comprehensive Roof Installations
Once you've identified the materials you'd like for your roof installation, our team will get to work. We'll remove any damaged or rotted areas of your roof, ensure the structural stability of your beams, and expertly install your new roofing materials. We offer a wide range of roofing solutions, including green roof solutions, gutter installations, and roofing inspections. Once completed, we'll thoroughly clean up the work area, and we'll give you a warranty that will ensure your peace of mind and answer all your questions. Our team is fully licensed and insured, and we've built a reputation throughout Santa Clara County for quality work at a fair price.
A Roofing Company You Can Trust
When it comes to affordable and reliable roof repairs and roof installations, there's no better choice in San Jose, CA, than Westshore Roofing. We offer comprehensive roofing services that will restore and revitalize any roof no matter how many years' worth of damage it has suffered. We carry a wide selection of quality roofing materials, and our installation team has an eye for detail. Ensure your home is protected and your property value remains high. Contact the roofing experts at Westshore Roofing today for more information on roof installations in San Jose.
Call Today for a Free New Roof Estimate!