Skip to Content
Gutter Systems in San Jose, CA
Rain Gutters & Gutter Installation in San Jose
Westshore Roofing is more than just a roofing company. In addition to offering roof repairs and replacements, we offer high quality, professional gutters and installation. Westshore Roofing is one of the few companies in the area that can custom make seamless gutters on location anywhere in San Jose or the Bay Area.
Westshore Roofing offers gutters in a variety of styles, sizes, materials, and colors. Included in our options of gutters is the very popular extruded or seamless gutter. We offer rain gutters manufactured in aluminum, steel, and copper. The most popular rain gutter material is aluminum. Aluminum is preferred because it's corrosion-resistant, lightweight, and relatively inexpensive. Aluminum gutters also come in a wide range of colors, and in most cases, we are able to match the exterior color of your home. Aluminum and steel gutters from Westshore Roofing are finished with a Dura Coat XT-10 coating for exceptional toughness that resists scratching, fading, salt and pollution, yet are flexible enough to be embossed or roll-formed.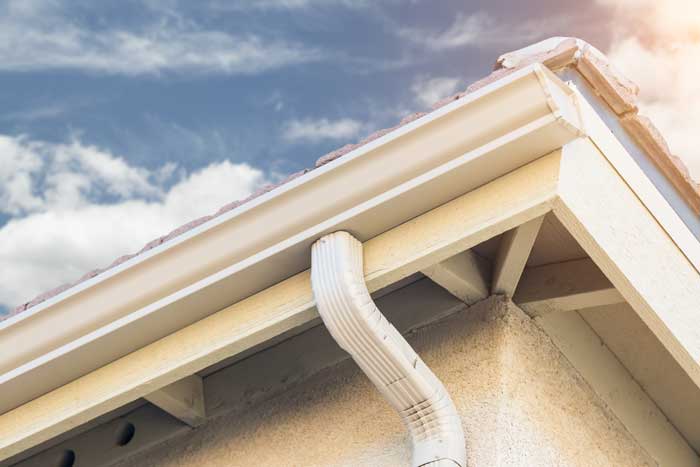 Custom Fit
Our gutters are fabricated at your home to custom-fit your roof. A flat sheet of metal mounted on a spoiler is fed through a series of rollers inside our gutter machine. The machine forms the new perfectly formed gutters of which are extruded out of the machine and ready to be installed.
Call Today for a Free New Roof Estimate!