Skip to Content
Why Is It Important to Replace a Flat Roof in Warm / Dry Weather Months?
Flat Roof Replacement in San Jose, CA
When to Schedule Flat Roof Replacement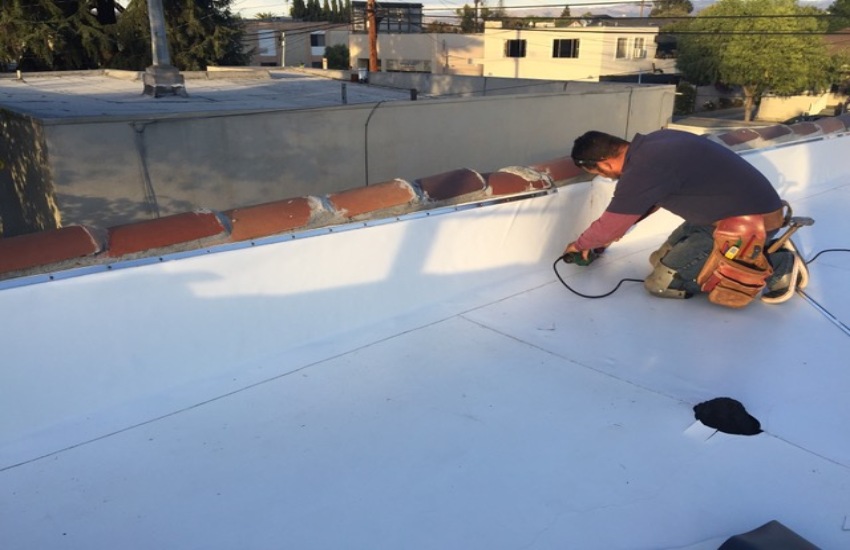 Westshore Roofing, Inc. has been named the best roofing contractor in San Jose, CA because of our standards and high-quality service. Our experts are highly trained and certified in our comprehensive roofing services including roof repair, roof replacement, and maintenance. Specifically, if you're looking to repair your flat roof or if you want a fix that will reduce energy costs, we have the solution for you. Our flat roof repair and replacement is easier than ever with our silicone product.
Silicone Flat Roof Repairs
Repairing a roof with silicone products and a silicone flat roof repair is one of the most effective and cost-efficient ways to repair your roof. As the sun blasts down 12 hours a day on your roof, it naturally starts to break apart. Cracks, crevices, and vulnerabilities start to show up. Repairing your roof with silicone seals these faults and prevents further damage. It even protects your roof from any more sun damage at all because the lighter color of the silicone reflects the sun, directing it away from your home.
Facts About Silicone Flat Roofing Systems
There are many significant facts about silicone flat roofs that may be beneficial for you to know.
Flat roofs are difficult and more expensive to replace in the cold and rainy months due to the moisture and temperature. The moisture on the roof makes it slippery and dangerous to work on. That's why silicon roofs must be installed in warm/dry weather.
Silicon roofs are an excellent option for flat roof replacements. They are energy efficient because of their light color. It reflects the heat off roofs and away from your home, which drastically cuts cooling costs.
Affordable Flat Roofing Replacement Options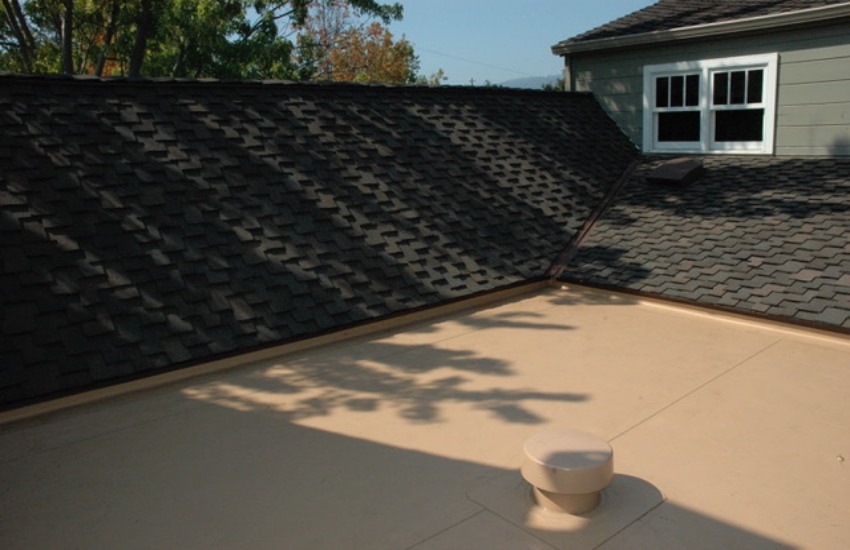 If you're in need of an affordable flat roofing repair option, call our team at Westshore Roofing, Inc. We provide affordable options on all our roofing services, especially on already manageable expenses such as silicone flat roofing repair. Compared to other roof repair options, silicone roofing is a great option. We also have partnered with PowerPay to offer financing with:
No hidden or extra fees
No credit cards
No prepayment penalties
Terms as long as 15 years
Instant approval
Loans up to $100,000
Fixed monthly payment
Advantages of Silicone Roofing Systems
There are many advantages of silicone roofing systems, including:
Saving Costs: When looking at the cost of a complete roof replacement, the prices can be overwhelming. That's why we offer silicone roofing systems. By installing a flat silicone roofing system, we can protect your roof from any cracks or faults. This can extend the life of your current roof.
Extended Roof Lifespan: Silicone roofing systems extend the life of your roof because of the additional durability against weathering and other harsh elements. The product that we use at Westshore Roofing, Inc. fills in any faults in your roof such as seams, cracks, and other vulnerable areas. With these vulnerabilities sealed, your roof is protected from damage. Additionally, our product protects your roof from UV rays which reduces sun damage, extends life, and lowers utility costs.
Weatherability: Our silicone roofing system is durable and flexible, which makes it the perfect product. The membrane of the silicone is monolithic, elastomeric, and impermeable. Basically, that means that silicone roofing can withstand oxidation, heavy winds, heavy rainfall, and high temperatures.
Environmentally Safe: Our silicone product is solvent-free and contains an extremely low number of volatile compounds, making this product one of the safest options for roofing materials on the market.
Resists Water Pooling: Water pooling or ponding is one of the biggest threats to your roof. When you choose to have silicone roofing installed, you're choosing a great way to defend against water pooling. Silicone roofing resists ponding water because it is a moisture-cure substance. This means that after curing, the substance absorbs no more water. All water will filter into the gutter system, leaving no water damage. Even in the heaviest of rainfalls, your home will be safe and protected.
Disadvantages of Silicone Roofing
Like anything, silicone roofing has its disadvantages that come with the advantages. Those include:
Slippery: Because silicone doesn't absorb any water, a silicone roof is very slippery. This can mak e it a very dangerous place to work in the rainy season. This is why we often prefer to install flat silicone roofs during the warm and dry weather months.
Better to Roll Than Spray: This product can be difficult to spray with a hydraulic sprayer. To counter this, our team uses a state of the art spreading tool that ensures an even and consistent surface after installation.
These disadvantages are limited, and the advantages greatly outweigh the disadvantages, which is why we still highly recommend this product.
Contact Westshore Roofing, Inc.
When you choose Westshore Roofing, Inc. for your flat roof repair and replacement, you're choosing the best roofing contractor in San Jose, CA. Our roofing professionals will provide you with the services you need, including our state-of-the-art silicone flat roof repair. Take a look at our full list of service areas or contact us for more information.